Joann Deritis is a member of Sysoon community since 2016-03-26.
This is the public profile and detailed information about our member.
709375
Files and images
View the latest documents, pictures, photos and images of Joann Deritis or upload the files of your loved one.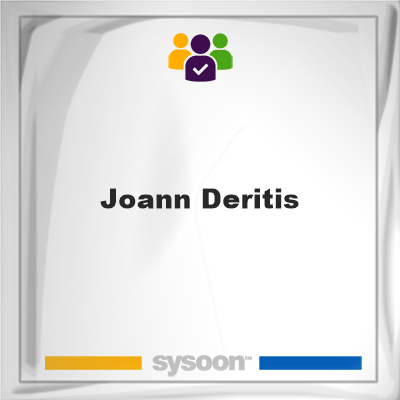 Joann Deritis
Comments
└─ Please, to post your comments.
Comments and discussion
Facebook Comments
Search on Google